As our kick-off event, we held Millica Jovanovics and Hirokazu Tanakas exchange meeting from 11:00 p.m. on March 31 to around midnight on April 1, Japan Standard Time.The current Guinness world record holder and the previous holder of "Largest gathering of people with the same first and last name" met via Zoom. We participated mainly from Serbia and Japan.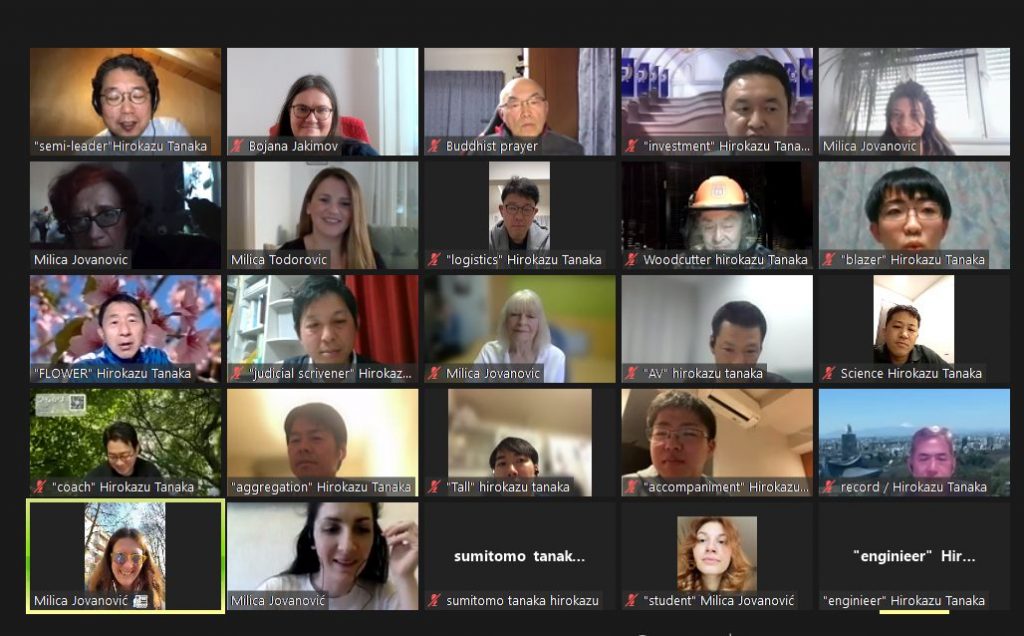 Serbia has long suffered from many constant conflicts in the Balkans. Japan, on the other hand, is the first country in the world to have nuclear bombs dropped on and is one of the few countries that honor its Peace Constitution.
At the beginning of the meeting, both countries confirmed the significance of starting ISNA, which aims to promote international peace through cross-cultural exchange.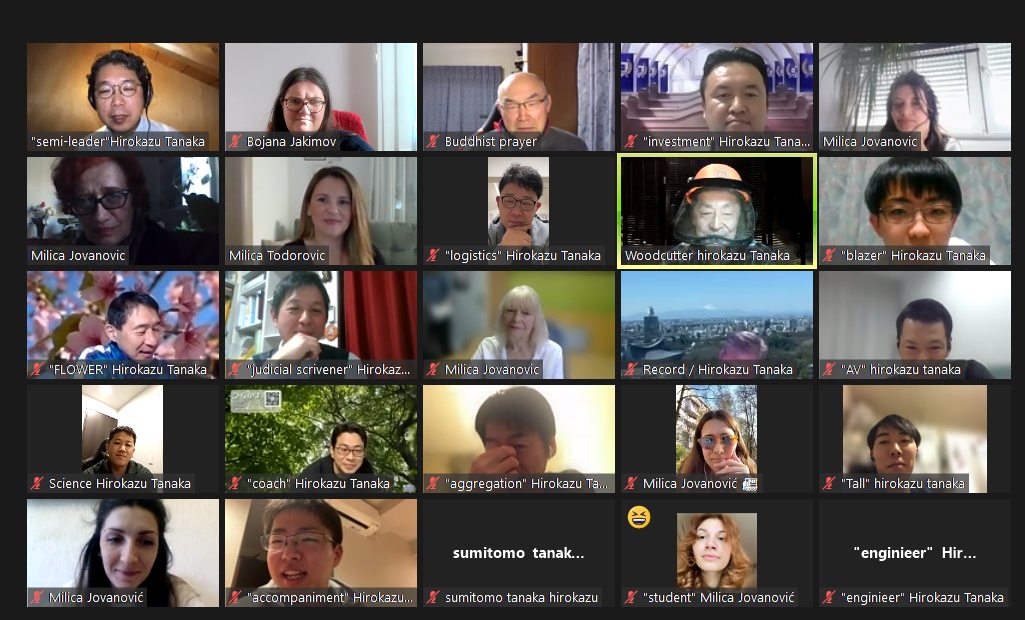 Maybe 11 or so Millica Jovanovics and 17 or so Hirokazu Tanakas participated and introduced themselves in Serbian, Japanese and English.
We promised to meet again and to continue our collaboration.
Thanks to Ms.Bojana Jakimov of Color Media Communications for coordinating this event and to Mr. Robert Coban the owner of that company and co-founder of ISNA.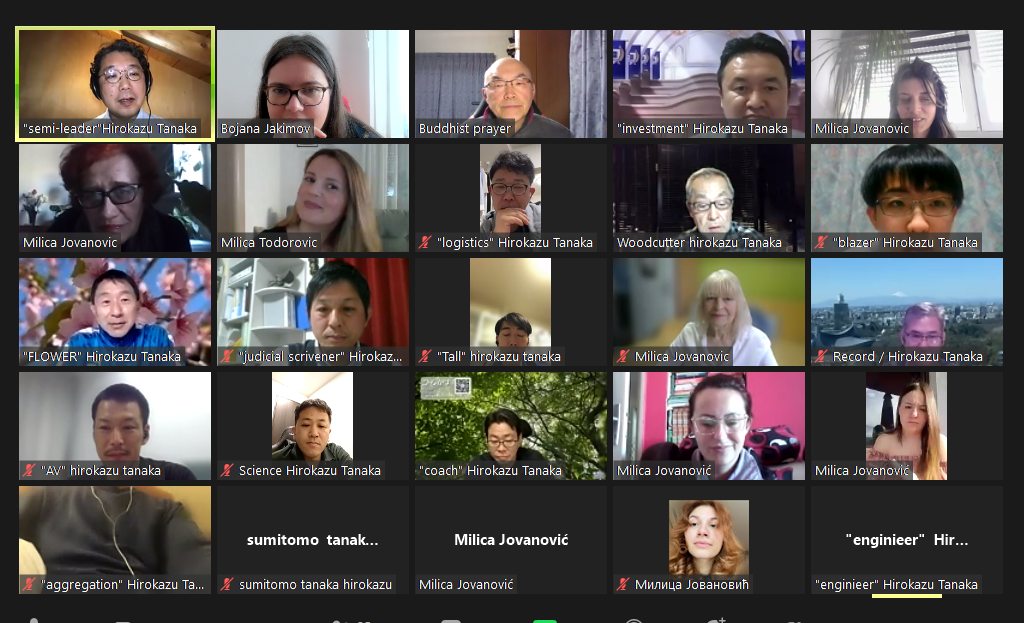 It was probably the most difficult facilitation in the world.
This was not an April Fool's Day event, of course. It was the truth.
United by the same name.